Small Woven Textile in Natural Alpaca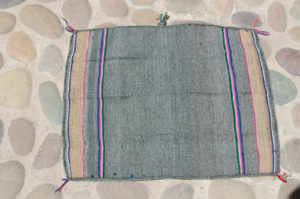 This is a small, finely woven textile in natural alpaca of various shades. Woven into it are also two thin stripes of green and magenta ~ the colors of AN!
This beautiful textile can be used for a variety of purposes, including as an altar cloth or for reading the Cards of AN.
Measurement: 50cm (19.7 in) x 44cm (17.3 in)
Weight: 0,18kg (0.4 pound)