Unexpected Treasures!
Welcome to our  Unexpected Treasures Category!
Here you can find special treasures that don't fit into our existing categories. Alpacas from the Q'eros, Wooly Sheep from Maras, Wooden Alpacas, colorful Pom-Pom Strands and more….
COLORFUL POM-POM STRANDS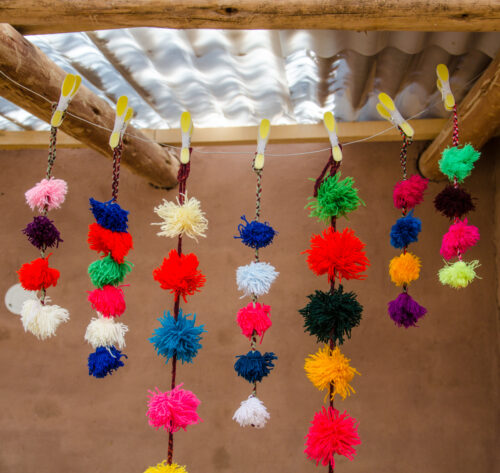 Pom-Poms are great Feng Shui and can be hung up almost anywhere. They are especially helpful to put in areas with stagnant energy where they add color and movement. Pom-Poms always bring happiness!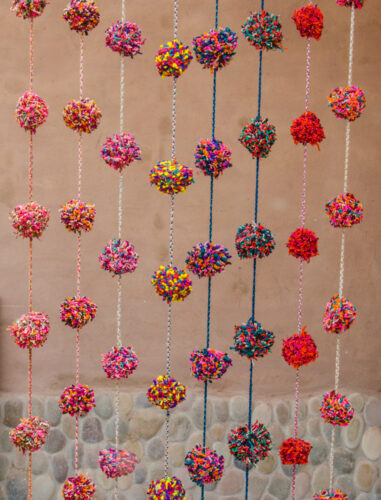 ALPACAS FROM THE Q'EROS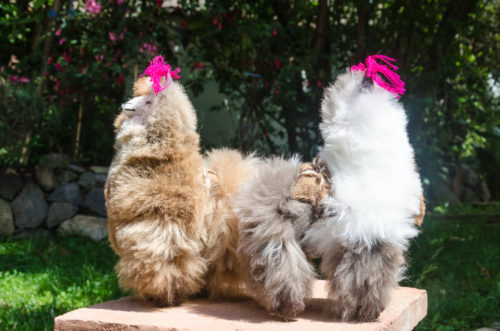 We love these soft, furry alpacas made by the Q'eros. Every several months, our Q'ero friend visits us with a few more. We always buy every alpaca he brings. Don't forget that alpacas are herd animals and are happiest when there are at least three of them together.
LOVABLE LLAMAS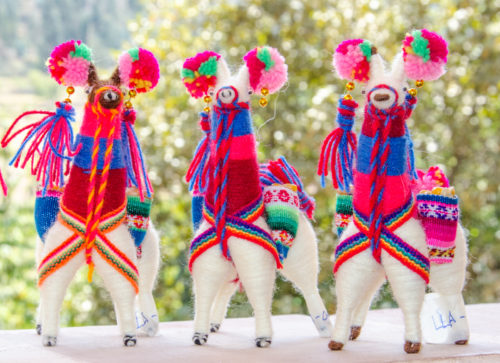 Last year we visited the annual Mamacha Asunta Celebration in the nearby town of Calca. Here we encountered an old man who makes these super lovable llamas.
We couldn't resist….
But we forgot to get his contact information, so this is our complete stock of lovable llamas.
All of them carry bags on their back containing the Seeds of the New.
And all are totally LOVABLE!
WOODEN ALPACAS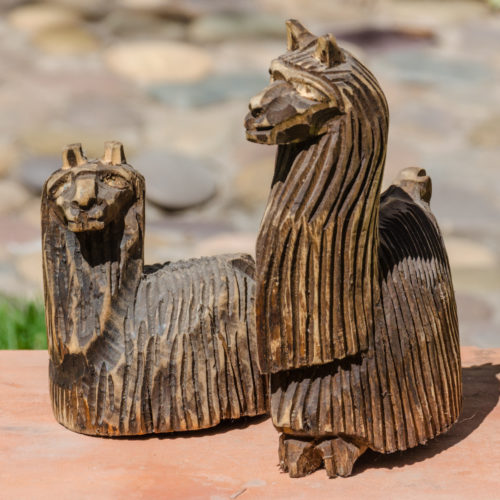 We found these at Santurantikuy, the huge Christmas Eve Artesania Fair in Cuzco and bought them directly from the young man who had made them. They are simple wood carvings, but very cute.
WOOLY SHEEP FROM MARAS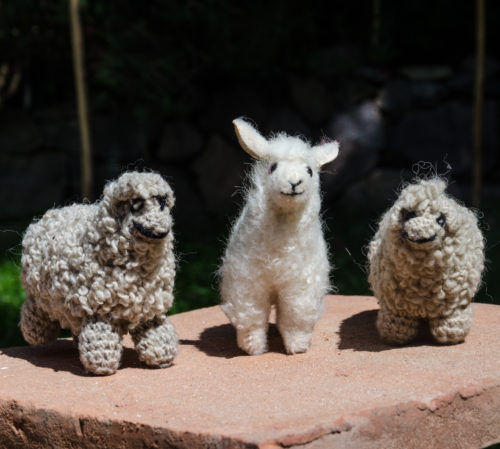 These adorable wooly sheep bring lots of joy! These were found at a special fair of handicrafts from the Maras area near the amazing Inca site of Moray. We would have bought many more wooly sheep, but there were only three.
---