Sancapa Wrist Wraps
Handwoven and beaded wristbands from the Q'eros who live near the sacred mountain of Apu Ausangate. They are available in a variety of colors, patterns and lengths.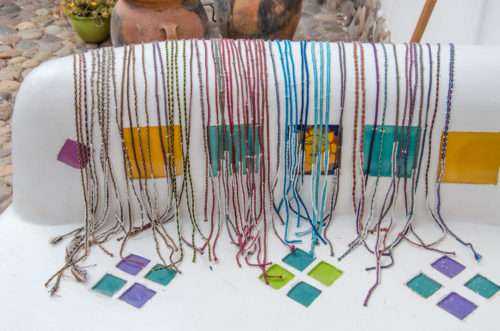 When the sancarpa is tied onto your wrist, either by yourself (using teeth method) or another person, it's important that you make a true wish. Once tied on, your sancarpa wristband can be left on until it naturally falls off.
MORE COMING SOON
We are restocking our Sancapa Wrist Wraps with a gorgeous new selection and totally reorganizing this section.
---