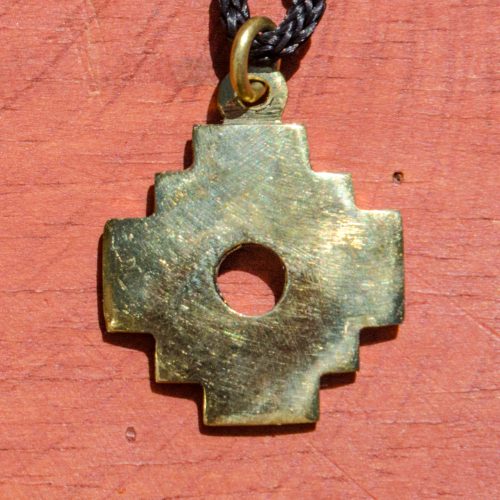 Brass Chakana Pendants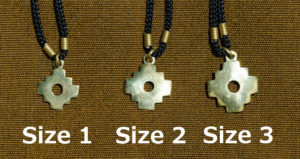 The Chakana is the Bridge Between the Worlds according to the Inkas of Peru. It's a powerful symbol to wear for shifting worlds.
These are very simple, but strong, Chakana Pendants made of brass. They are carefully hand crafted by a special old man with beautiful energy in Cuzco.
Sizes and Weights:
Size 1 (P-CH-1): 1,9cm (0.75 in) x 2cm (0.79 in) / weight: 5g (0.18 ounces)
Size 2 (P-CH-2): 2,1cm (0.83 in) x 2,2cm (0.87 in) / weight: 6g (0.21 ounces)
Size 3 (P-CH-3): 2,3cm (0.91 in) x 2,5cm (0.98 in) / weight: 8g (0.28 ounces)
Size 4 (P-CH-4): 2,7cm (1.06 in) x 2,7cm (1.06 in) / weight: 11g (0.39 ounces)
Size 5 (P-CH-5): 3,1 cm (1.22 in) x 3,3 cm (1.30 in) / weight: 12g (0.42 ounces)
Overview sizes: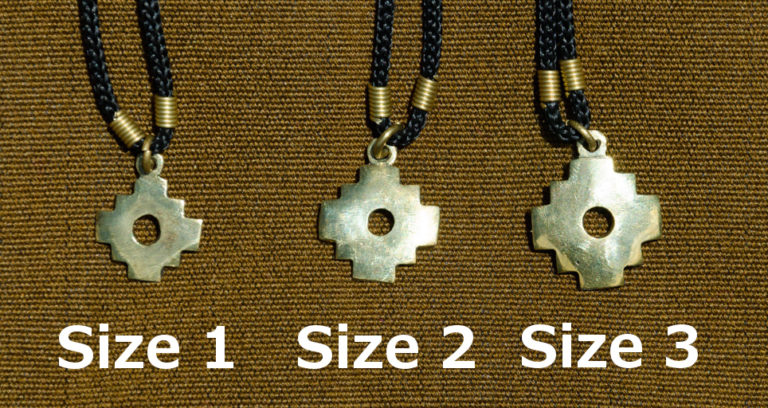 In comparison with the "Silver Chakana with Geometric Patterns" (here link to product)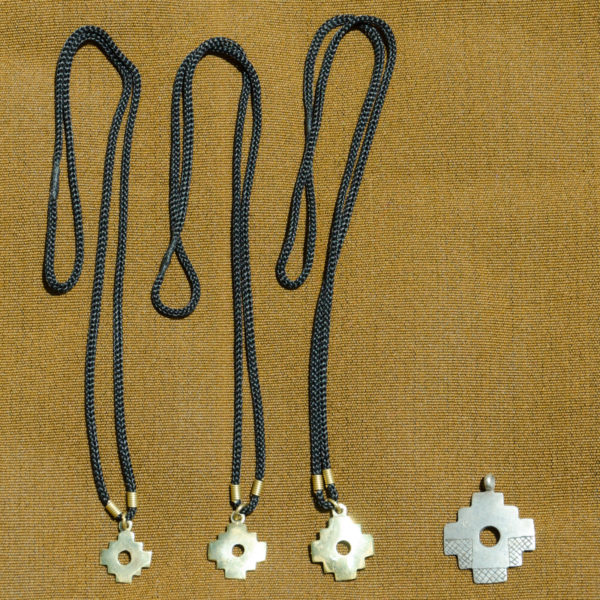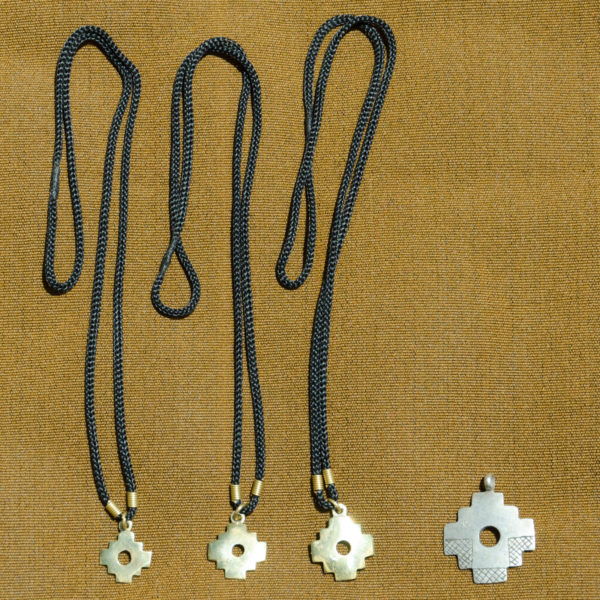 Size 4: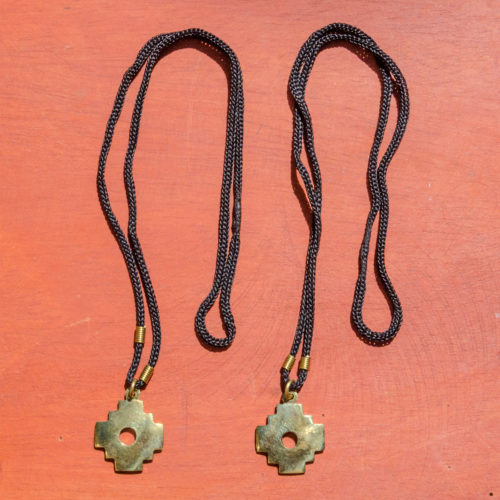 Size 5 compared to Size 3: