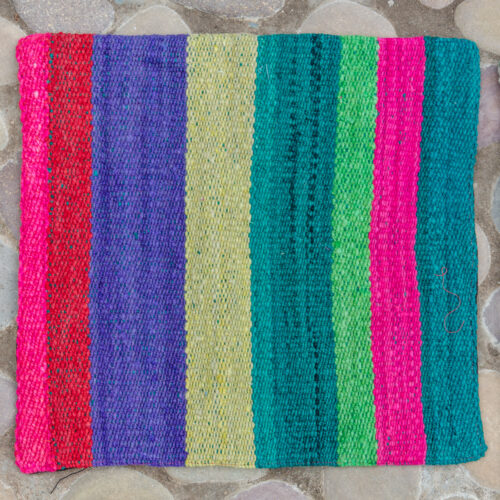 Very pretty handwoven pillow covers in stripes of various greens, magenta, yellow, purple and red. They bring a grounding energy, yet have super fresh energy!
We have two of these pillows, but they are sold individually.
Handwoven of sheep and alpaca wool.
Measurement: 45cm (17.7 in) x 43cm (16.9 in)
weight: 0,33kg (0.7 pound)
Backside: black bayeta wool with a zipper.