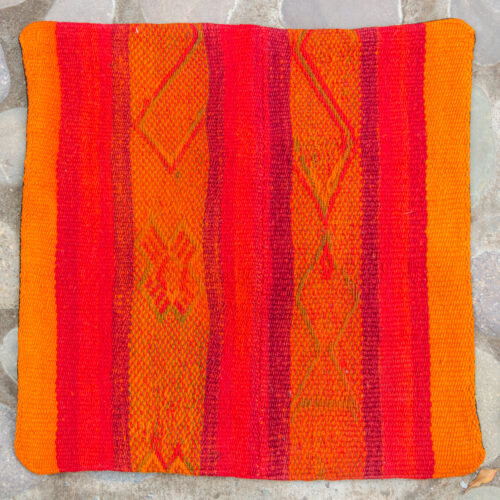 Super beautiful handwoven pillow covers in rich deep oranges and reds.
There are two pillow covers that are slightly different. Each is sold separately.
Pillow #1 has geometric designs.
Pillow #2 has heart and diamond patterns.
Handwoven of sheep and alpaca wool.
Measurement: 44,5cm (17.5 in) x 44,5cm (17.5 in)
weight: 0,35kg (0.8 pound)
Backside: black bayeta wook with a zipper.