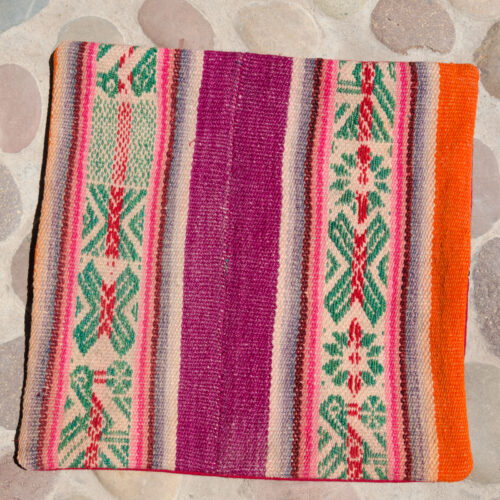 Handwoven Pillow Covers
Flowers and Birds
This is a pair of pillow covers that is sold separately. Each pillow cover is slightly different. The center is a purple / plum color with gradated stripes at the edges of natural, grey, lavender and light purple. Woven bands at both sides are white, green, soft red and pink. These contain various motifs of birds, flowers, Xs (for Partnership and Major Intersections), and stars.
Handwoven of alpaca and sheep wool.
Backside of fine red wool cloth with a zipper closure.
Measurement: 43cm (16.9 in) x 42cm (16.5 in)
Weight: 0,27kg (0.6 pound)