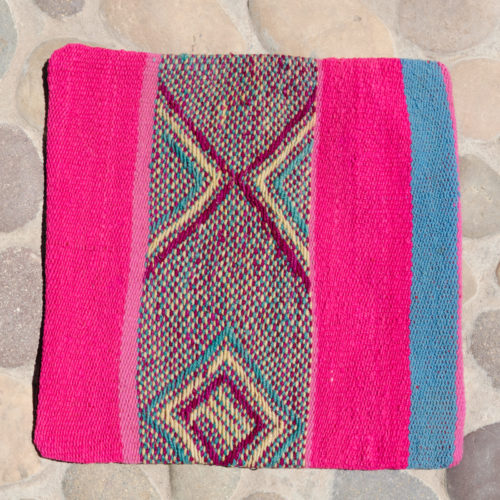 Handwoven Pillow Covers
Magenta with Green Diamonds
This pair of pillow covers are sold separately.  They are different, but complimentary. The background is bright magenta, pink, plum and turquoise with a wide woven band in green, white and plum. The woven band has a large diamond and an X pattern woven into it. The X symbolizes a Major Intersection, as well as Partnership.
Woven of alpaca and sheep's wool.
Backside is a fine brown wool with a zipper closure.
Measurement: 41cm (16.1 in) x 41cm (16.1 in)
Weight: 0,35kg (0.8 pound)